Today we are talking to the absolute QUEEN Elinor Solly who started @sollysews during lockdown, utilising her sewing skills to create the most insane corsets and reimagined garms. This boss-ass gal created these whilst studying at Royal Central School of Speech and Drama (my babe) and I cannot wait to share her story with you!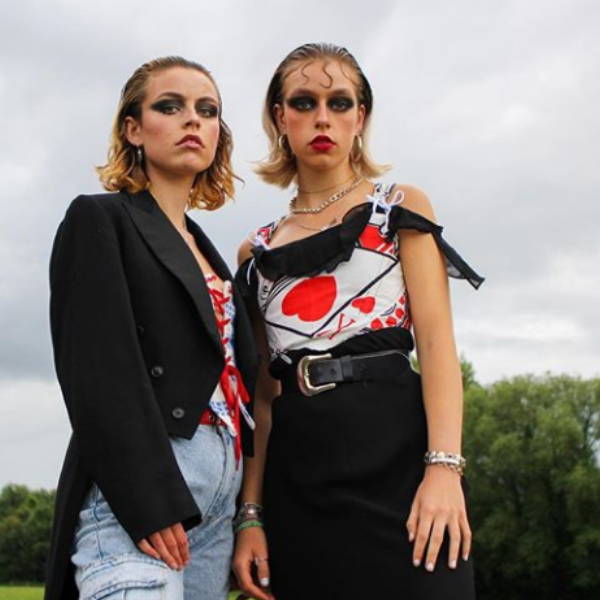 When did you first start creating/customising your own clothes? Have you always been passionate about this?
I first learnt to sew at school during art A Level but was never properly taught - YouTube tutorials and trial and error all the way!! I began altering clothes a few years ago - I would buy things I liked the style or print of and make them fit me! It's a really easy way to get into sewing whilst also finding your personal style, because you can make things exactly how you like them and they're all completely unique. I would recommend it to anyone as a way to get into sewing - I went from a complete beginner and have found some of my favourite clothes this way!!
What made you think of SollySews and start selling your work?
In lockdown, when school was put online and everyone moved back home, I wanted to find a way to be creative and productive without getting bogged down with the anxieties and uncertainties of the new lockdown theatre era. I found it so therapeutic to just sit down and sew whilst also having something to be proud of at the end (which often took a very long time!!) It alleviated a lot of the creative block and motivational lack I was experiencing with acting and devising, and let me focus on something else for a little while. After altering all the clothes I had in my pile, I challenged myself to work from patterns and also try creating my own. I used old duvet covers and tablecloths and started posting the things I made on Instagram - it wasn't until I gained some interest and received some messages asking me if I would sell them that I even considered it!! I made a few one-off pieces and posted them on a new Instagram page and the rest was history!
What do you love most about what you do?
I love being able to make clothes which fit and suit me exactly as I want them to - the fashion industry is so inconsistent with sizing and refuses to acknowledge that everyone's body is completely unique. It is so rare to find things which actually compliment your body and you can feel good in. I make all my corsets to order, ensuring they fit each person perfectly and make everyone feel amazing. It is also an incredible feeling being able to reuse and rejuvenate old clothes and materials - I no longer buy clothes from the high street/fast fashion retailers and intend to divert as much textile waste out of landfill as possible. It's just fab, feeling good about yourself and knowing it's good for the planet too!
What are the biggest challenges to running your own clothing biz?
One of the biggest challenges starting out is getting your stuff seen - instagram can be a great platform but it can be very difficult to reach new people! Depop is also great if you're starting out reselling clothes, but they do take a large cut of the money you earn so it can sometimes seem like a waste of time. Also, I'm still only just starting out, so maintaining momentum and confidence in your own skill (especially when you've never had any formal training) can be hard work.
What are your favourite pieces to create?
I love finding interesting and obscure scraps of material and transforming them - the patchwork corsets with long floaty sleeves have to be my new faves. I adore piecing together interesting textures and patterns to create something completely unique, and utilising what are sometimes the most gorgeous details of household fabrics which otherwise would have gone unnoticed and straight into landfill!
Are you nervous about how to continue your business during your studies?
It is definitely going to be a struggle juggling such an intense school schedule with orders and commissions but I'm hoping it'll be a good exercise in organisation and learning to put time aside…! The process of making customs is a long one anyway, especially when you're just one woman at a sewing machine, so hopefully people will be understanding! It's going to be tricky but I hope I'll be able to keep the momentum going - it's something I love doing so hopefully it will continue to be a hobby I turn to when I need a break from studies!
What would be your biggest pieces of advice for other students looking to make their own work during school?
Do it. Whatever it may be - drawing, designing, embroidering, painting, knitting, writing - do it every so often to keep your mind at ease and take time away from other life stresses. Who knows if anything will come of it, but it doesn't matter! You do it for you, and then if other people jump aboard and show interest then take it and run with it!! It's a bit of a dream to make money from doing something you love but it's so achievable and I believe everyone has a talent they can sell. The internet and YouTube mean you can learn practically anything from the comfort of your own home - teach yourself a new skill and see where it takes you!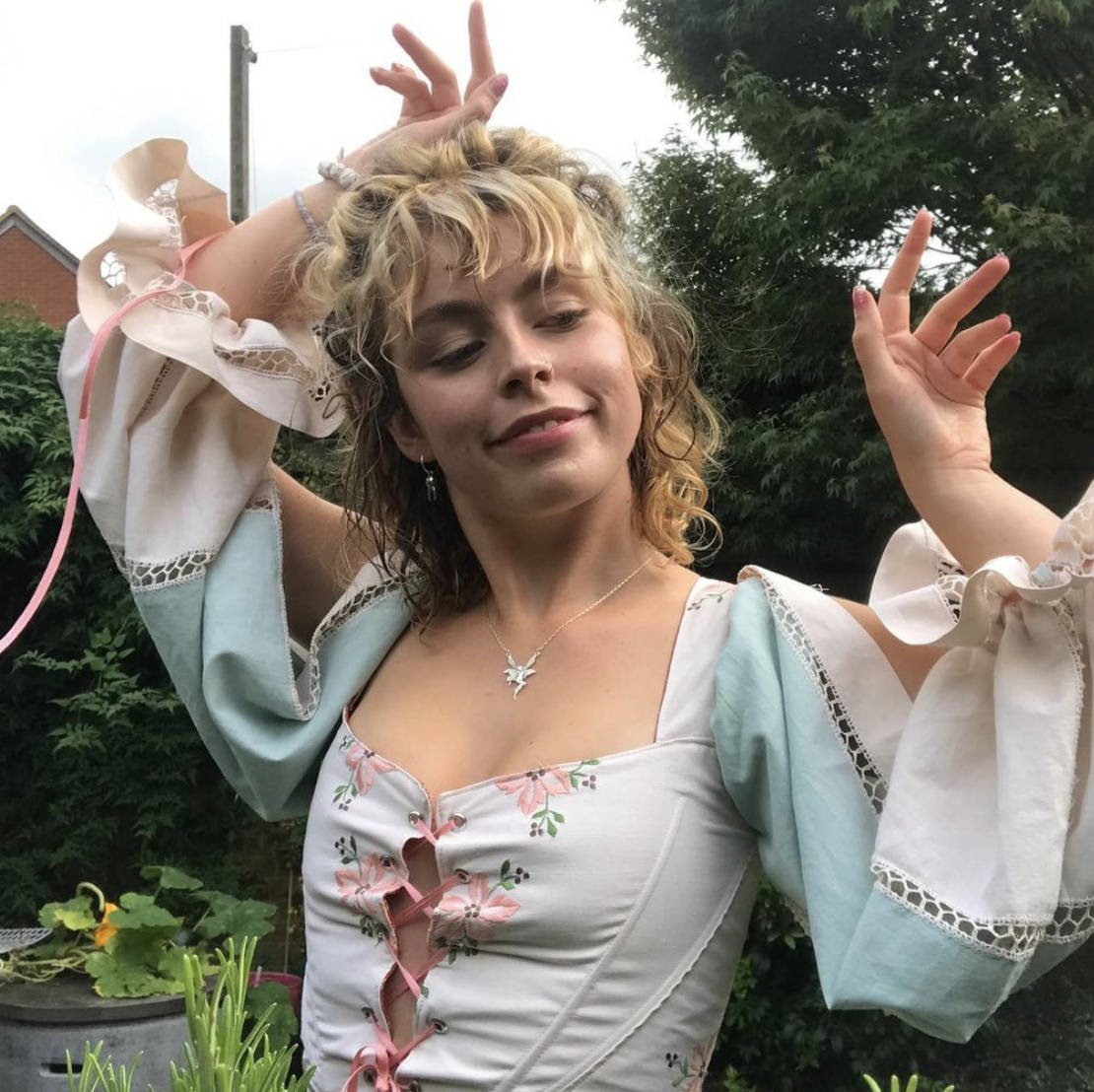 ABOUT THE AUTHOR
Elinor is sewing her through her studies at Royal Central School of Speech and Drama. To explore her work, check out her instagram.
Instagram: @sollysews