---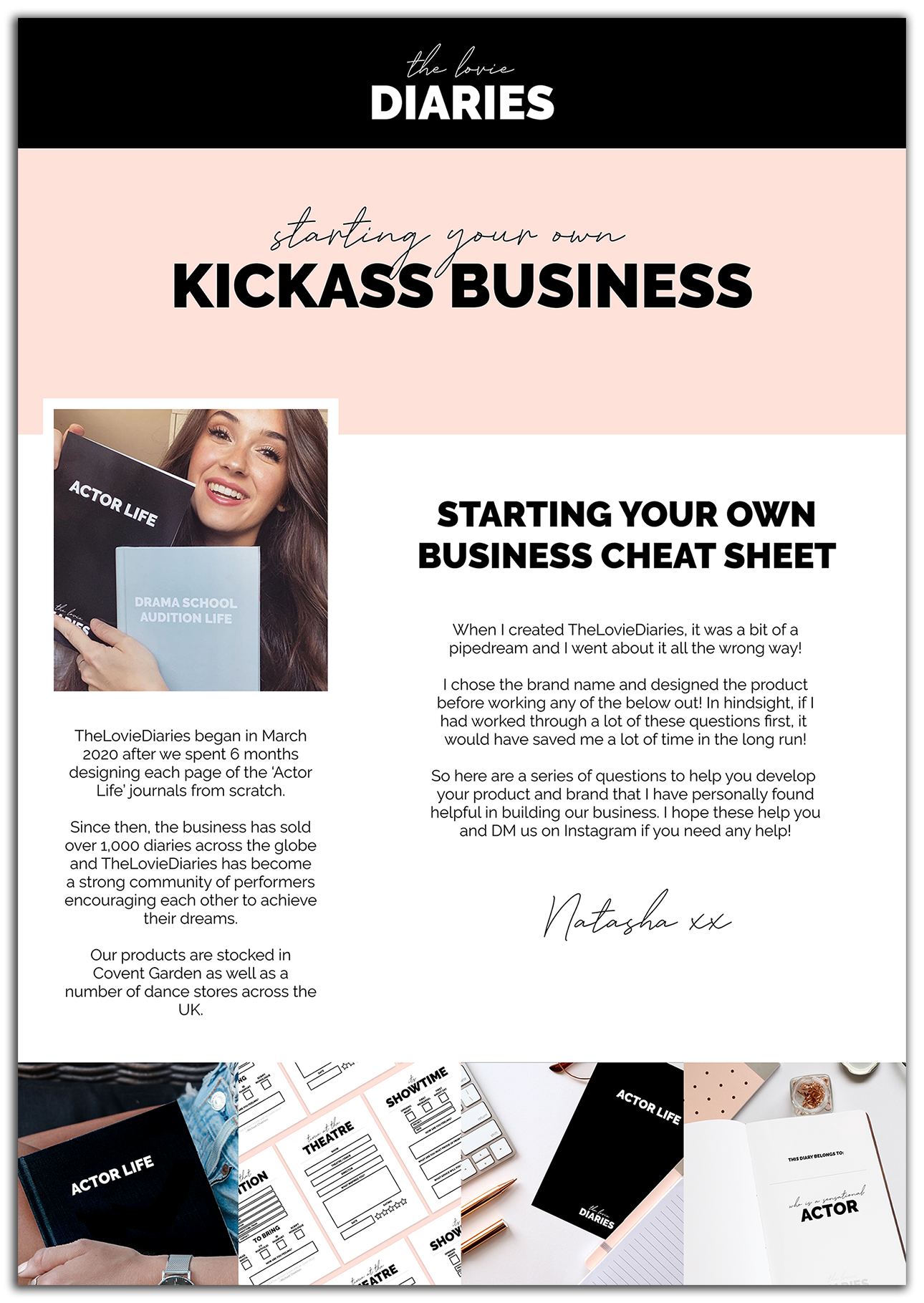 Times are tough right now for performers - and many of us are turning to extra-curricular work to help top up the pennies. We've put together our best tips for starting your own business - including what to do, and importantly... what not to do!
From the Owner of The Lovie Diaries, discover:
Building a brand - the importance of doing so, and how to go about it

Creating the business plan

Deciding what to do and how to market it

Working out your target audience, and how to reach them

The importance of releasing and testing your product

 
To download your free business cheat sheet today, simply complete the form below. Upon submission, you'll receive your free guide, as well as receive expert tips and exclusive discounts via our monthly newsletter.