The Ultimate Christmas Gift Guide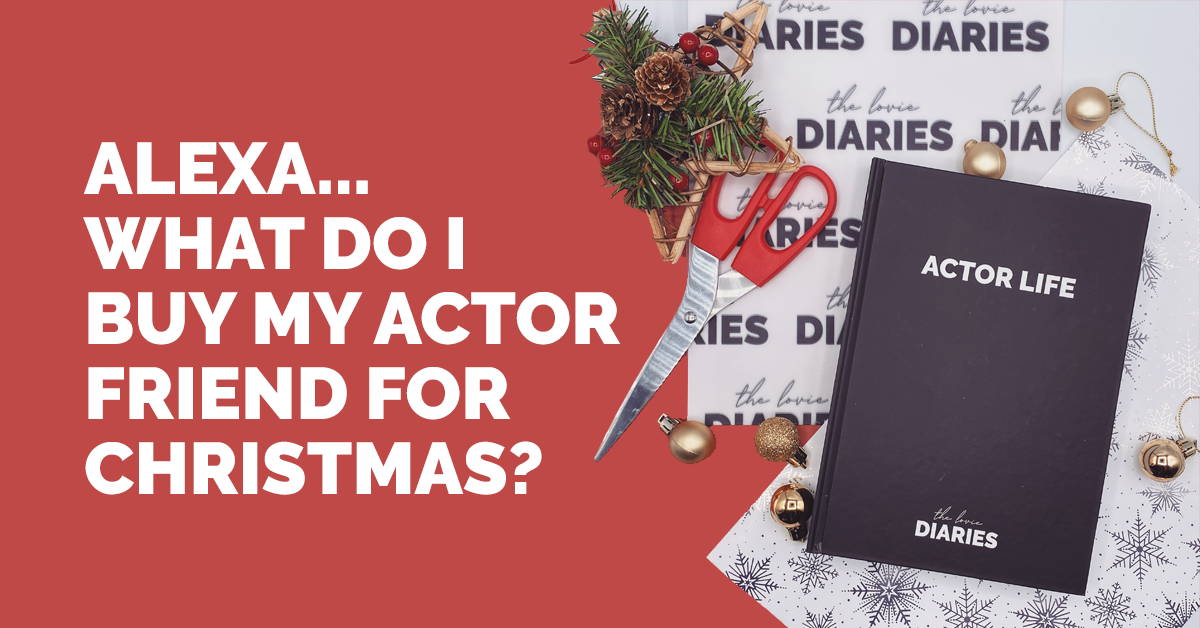 Actor friend? Dancing daughter? Musical Mum?
Whatever their passion, we've got you covered.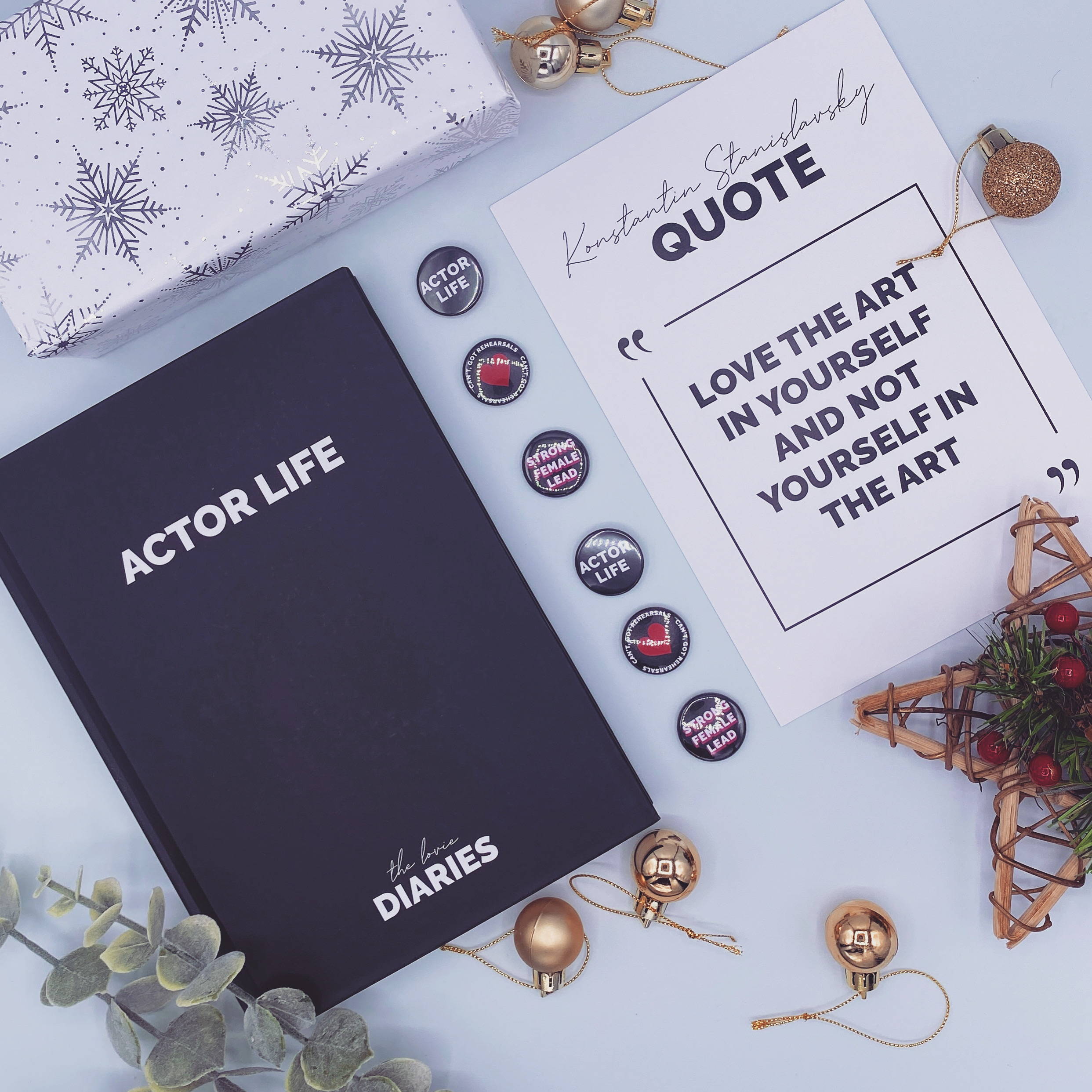 FOR YOUR ACTOR FRIENDS
Packed with over 200+ pages set to help you manage both your creativity and productivity, the Actor Life journal is designed to have everything you need to work as a professional actor, including:
Weekly planners + wellbeing trackers
Audition technique and prep
Character breakdown sheets
Script analysis
Rehearsal schedules and networking
This is perfect for anyone wanting to start working in the acting industry as well as professional actors.
FOR THE LOVED ONES TRYING TO GET INTO DRAMA SCHOOL
Auditioning for Drama School just got a lot easier. After going through the drama school process ourselves, we created this journal with panellists and grads to make sure you have everything you need to fully prepare, including:
How to apply, what to expect and audition trackers
Mock Interview questions
Advice from graduates and audition panellists
How to choose a speech + speech suggestions
Character breakdown sheets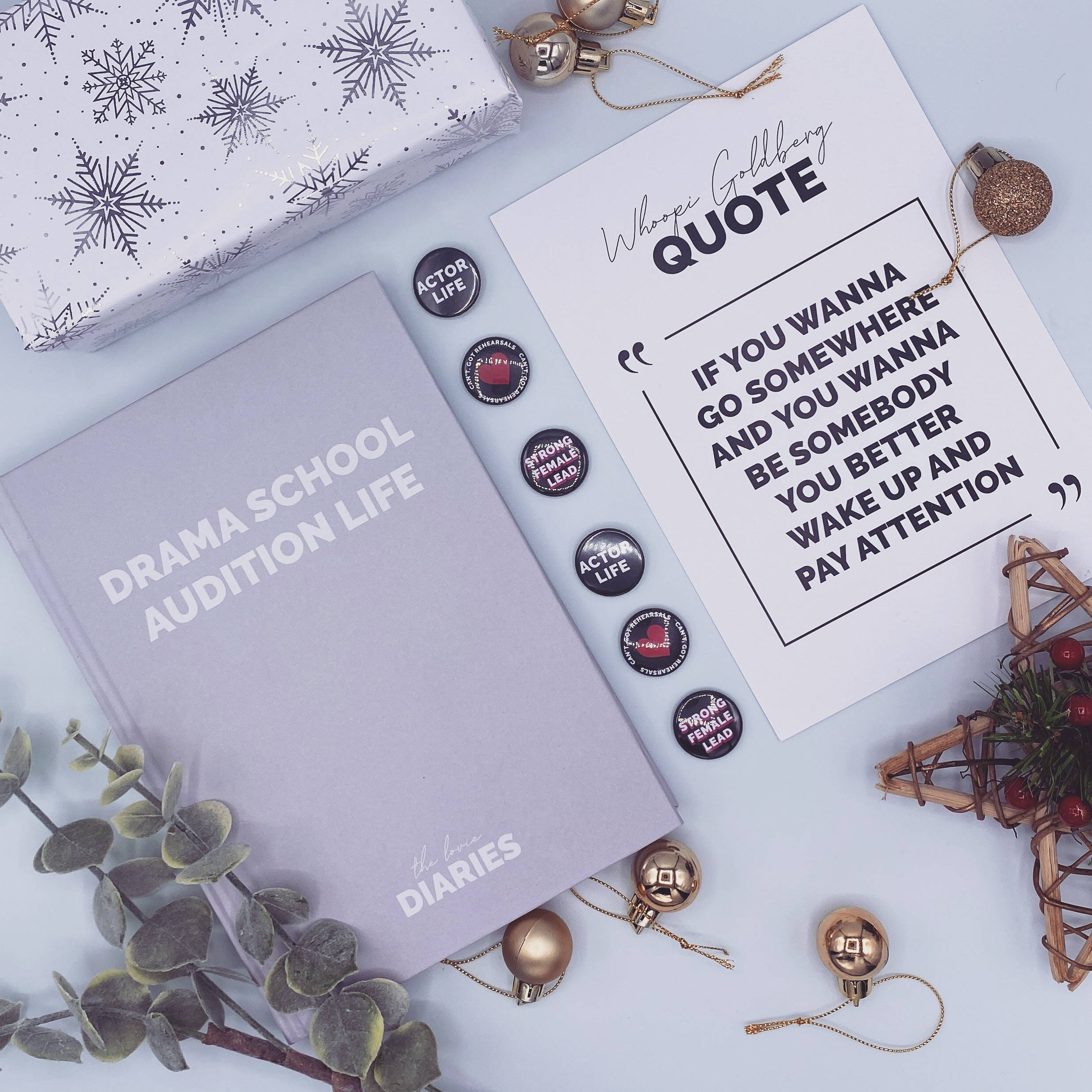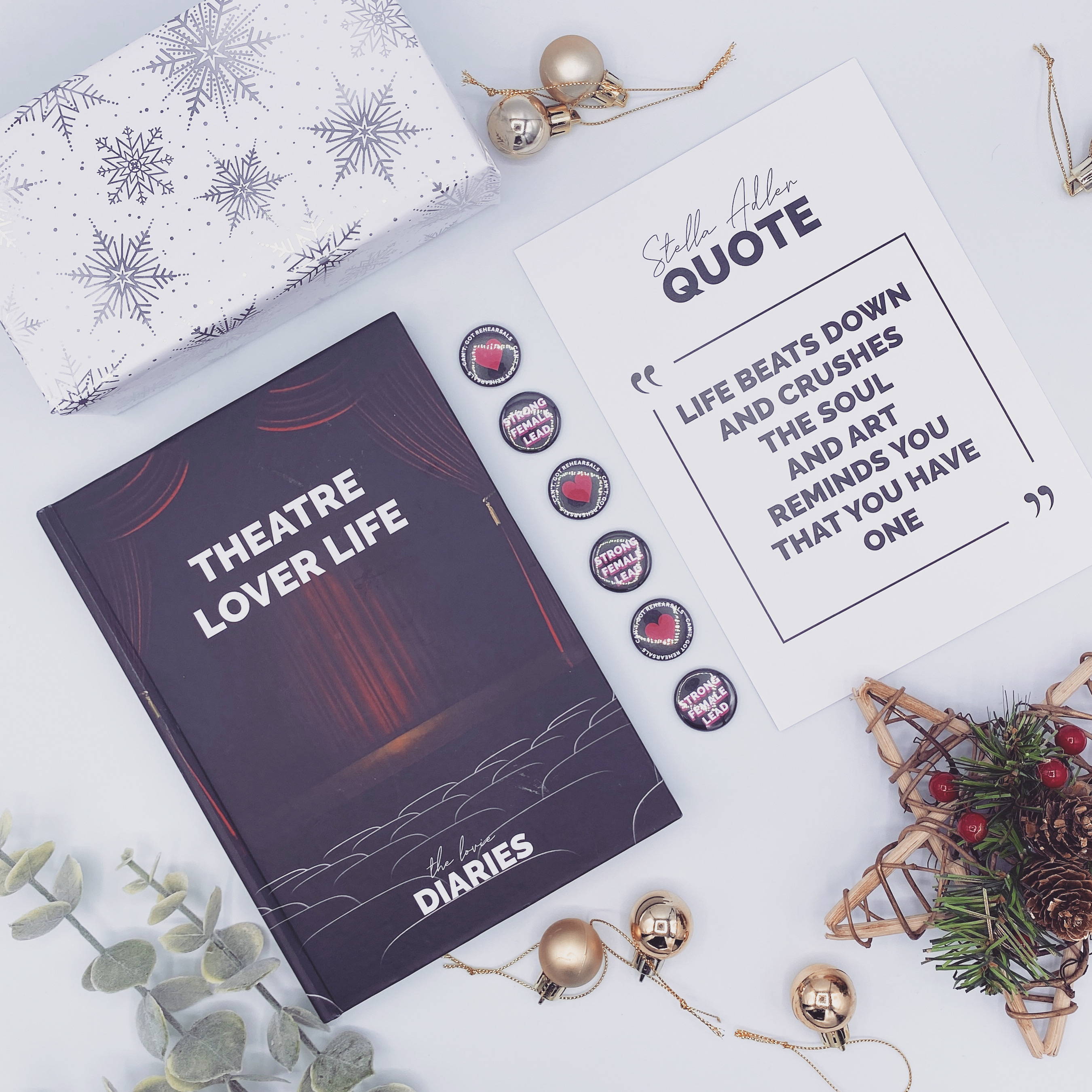 FOR THE DIE HARD THEATRE FANS
With over 200+ pages celebrating all things musicals, fringe and stage plays! Each page has been specifically designed to enhance your theatre knowledge and help you enjoy planning your next trip! Here's what's inside our latest journal:
Theatre review pages, ticket stubs and cast signatures
A-Z of play and musical recommendations
Theatre research and education pages
Bucket list of theatres to see in the world
Leaders in our industry
Musical theatre quizzes
FOR THE SINGER SONGWRITERS AND THE MUSICIANS
Perfect for professional musicians and budding singer songwriters, these journals have blank chord sheets, set lists, gig booking forms and song writing sheets to help you manage your creativity and productivity in the same space, including:
Weekly planners
Chord sheets
Gigs booking forms and setlists
Songwriting space
Contacts and networking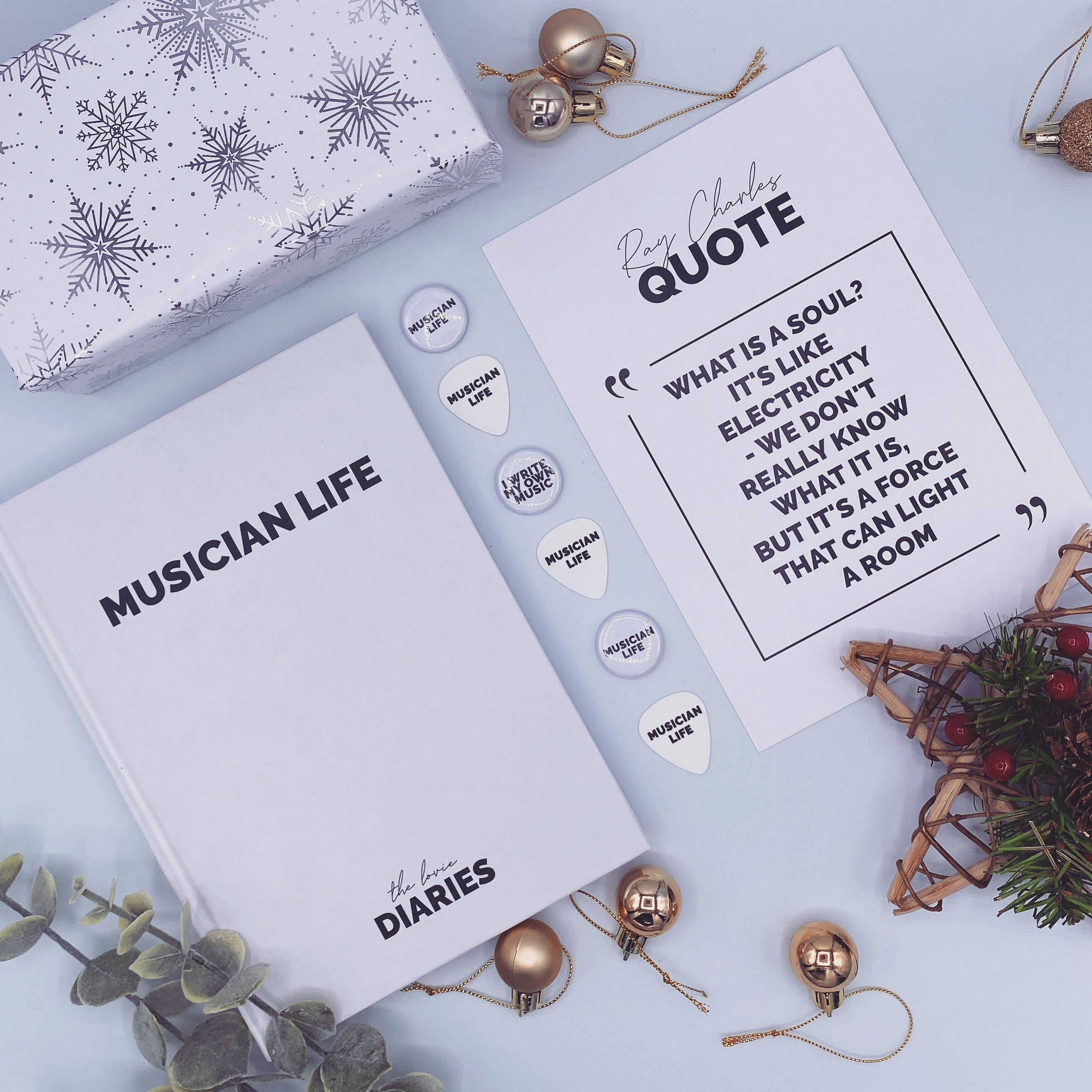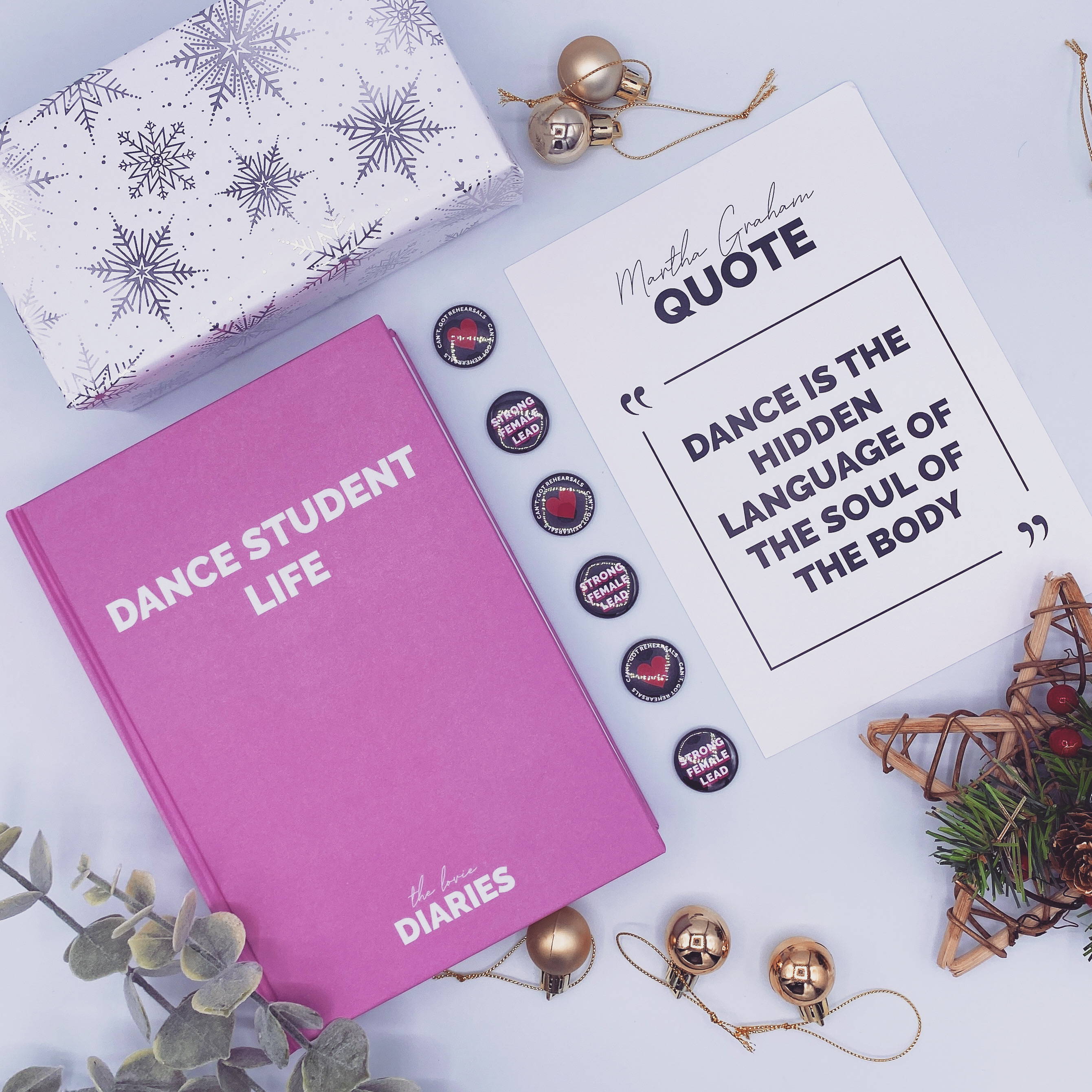 FOR THE DANCERS IN THE FAMILY
Our Dance Student Life journals are perfect for any dancer looking to further their skills in dancing. So whether you're starting you're taking your first steps into dance or starting your first year at professional Dance School, this journal gives you everything you need to manage your classes and development, including:
Class schedules and wellbeing trackers
Class warm ups, corrections and notes
Choreography inspiration and industry research
Uniform/equipment lists and things to prepare
Sections for ballet, contemp., commercial, tap, jazz, MT and street.
STOCKING FILLERS
Perfect little additions to fill out the stockings this Christmas, with badges and plectrums to help them celebrate their craft, including: