Often one of the most dreaded moments for any actor is sifting through the script and seeing 'nudity required' or 'sex scene'. Sadly, a lot of actors have had horror story experiences with intimate work throughout the years and so work of an intimate nature will often cause a chill down the spine for most.
BUT, before you let the fear drop-in, we caught up with intimacy coordinator David Thackeray (Sex Education - Netflix), who's work with 'Intimacy on Set' and Ita O' Brien (Normal People - HBO) is paving the way for making actors feel more comfortable and safe when working on intimate scenes.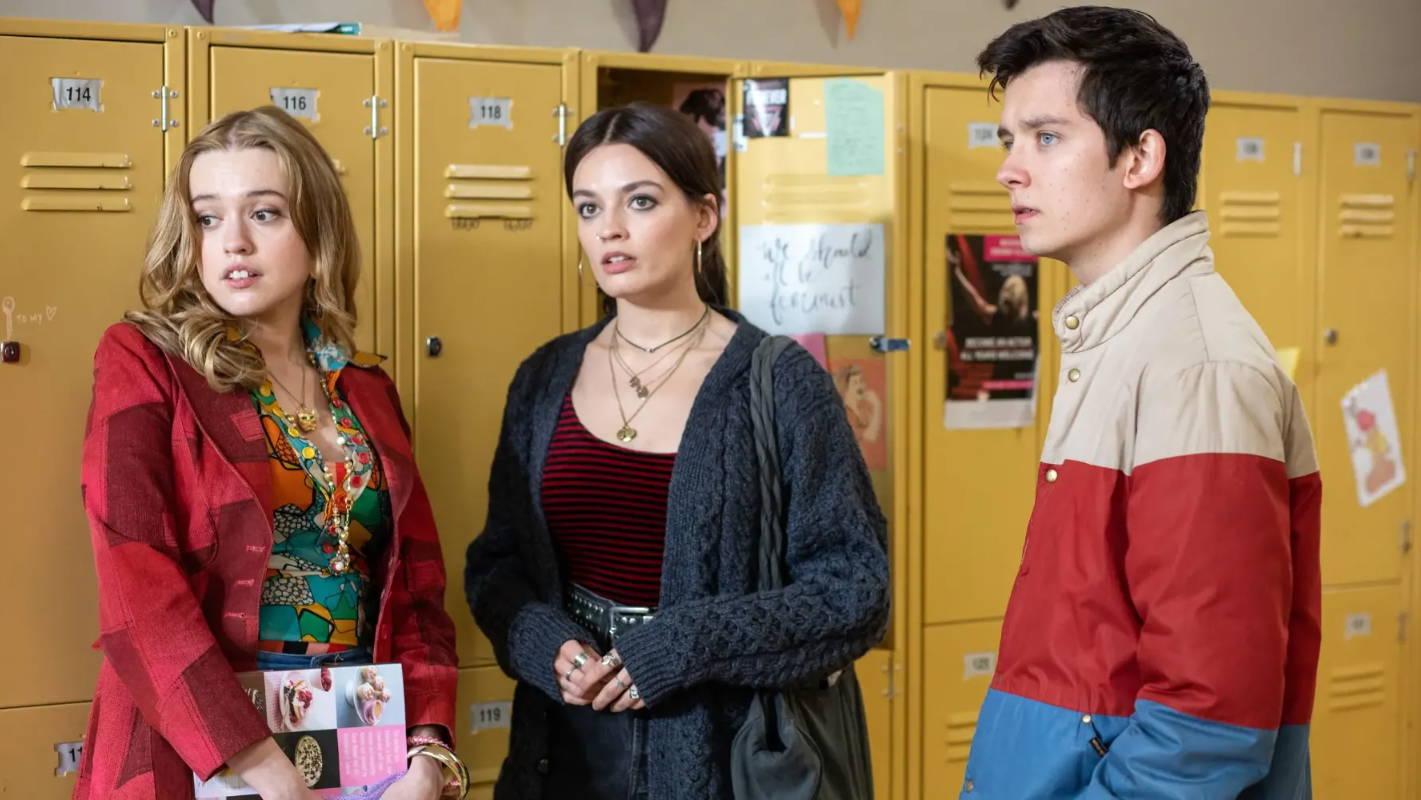 So, what is an intimacy coordinator?
An intimacy coordinator is responsible for navigating and choreographing intimate scenes between actors, to ensure that all work created is safe and that actors are comfortable throughout. Most intimate scenes are choreographed with such detail that the scene mirrors that of a fight scene rather than a passionate moment between two people, ensuring that actors can remain professional and in control.  
1. ALWAYS ASK IF THERE IS AN INTIMACY COORDINATOR
When working on a production or on set and you see that there is intimate work required, it's essential to ask if there will be an intimacy coordinator on set. That way you can feel confident knowing that there will be someone choreographing the scene and ensuring you work to the intimacy on set guidelines throughout. If there isn't an intimacy coordinator on set, it's important to work towards the guidelines to ensure that all actors are safe and in control. And if you are working on intimate scenes without a coordinator, it's important to ensure you have someone else in the room whilst you're working who can help advice on choreography so that the work remains professional and isn't left to the actors to try and figure out between them.
2. MARK THE DIFFERENCE BETWEEN 'PERSONAL' AND 'PROFESSIONAL'
To protect yourself and other actors, it's incredibly important to separate the difference between yourself as the actor and yourself as the character. If you feel yourself getting emotional, or overwhelmed during the scene, you need to call a time out and take time away to maintain professionalism throughout the work.
3. IT'S OK TO SAY 'NO'
As actors, we often feel that every opportunity could be 'the one', and putting that pressure on jobs means that often we will say yes to most things even if we feel slightly uncomfortable. You need to know that it is OK to say 'No'. It's okay to not want to be touched in certain places and it's certainly ok to let your director/intimacy coordinator know this because then they can choreograph the movement in ways that you are comfortable.
4. CONTACT ISN'T AS CLOSE AS YOU THINK
Alot of the time when we see intimate scenes on our screens, it looks like the characters are incredibly close. One of the most interesting things about intimate work is that there is never any genitalia to genitalia contact and often, you'll be surprised just how much space there is between actors! Many intimacy coordinators will use objects such as pillows to add an extra level of comfort and space between actors.
5. KNOW YOUR LIMITS AND WORK WITHIN THEM
In the same way, that it is OK to say no, it's also important to know what your limits are before you say yes to a role. You are perfectly within your rights to change your mind after a project, but its important to remain professional and at the point of signing a contract you need to take a level of responsibility for what you are saying' yes' to.
So with this in mind, start to take the fear away from your relationship with intimate work. Know what your limits are, work with the guidelines, ask if there is an intimacy coordinator and relax slightly in the knowledge that the industry is changing and intimacy coordination is becoming the new normal.
You can find out more about David Thackeray and his work with Intimacy on Set below: